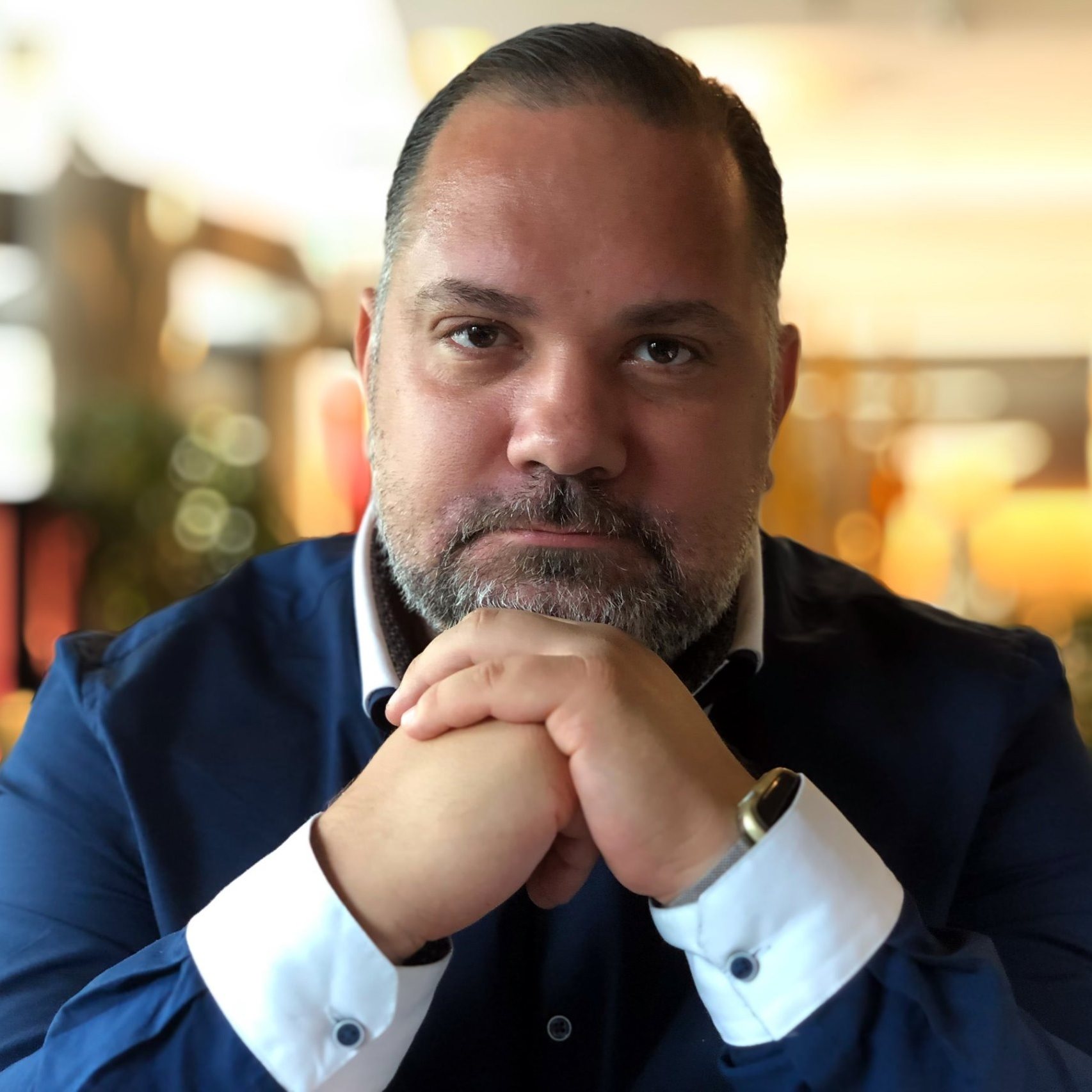 James grew up during the real heroic ages of the dawn of computer technology. He still remembers the very day, when he got his first PC. It was back in 1991, when he was only 12 years old. He was instantly bound by the monochromatic CGA screen, and the 4 MHz processor, where he had to fill the time and date every time, he turned it on. From that on, it is already history. Like every kid, he has begun with opening the case, and trying to understand how it works, by getting it apart, and putting it back together. Since computers were quite expensive back then, he had no option to fail. Others have seen, that he does not fail, and asked him, if they needed anything to be changed or upgraded in their machines. This is, how his carrier, as an IT pro has begun back in the early days. But of course, his way was not so linear. Back then, there was no chance to get formal education in this field, so he took the informal way. He joined the underground subcultural community of the international DEMOSCENE*. It is an even these days active creative community of people with talents and skills from different IT related areas, and they create new technologies, art and compete with each other, but also share their knowledge openly. From this community has grown out his generation, giving the lead minds of the industry around the world. There was, where he became the geek, called James.


"If you are not willing to learn,
no one can help you.
If you are determined to learn,
no one can stop you."
Senior Automation Architect @ Deutsche Telekom IT Solutions
2020
My responsibilities are:
Architectural consultancy in the field of Cloud, Automation, Infrastructure, Security, CI/CD

CAS IT & Automation Team Leader @ Ericsson
2018-2020
In general:

• Act as a Scrum master in the team.
• Act as an Agile Technical Project Manager in DevOps methodology.
• Act as a gatekeeper between the management and the team.
• Oversee day-to-day operation.
• Participate on Daily Scrum of Scrum, TL follow up and PO meetings.

Organization:

To the team:
• Plan resources and lead the team to reach the undertaken goals.
• Track personal utilization (absence, trainings, running tasks)
• Monitor team performance and report on metrics.
• People management
◦ 1st level people management.
◦ Motivate the team.
◦ Listen to the feedback of team members and resolve any issues or conflicts.
• Team meetings
◦ Hold the daily stand-ups.
◦ Hold weekly meeting with the architect.
◦ Task related ad-hoc meeting within the team or involving required other parties
• Fit the team to deliver CAS requirements
◦ Define the way of working
◦ Monitor professional strengths and weaknesses and suggest trainings to fulfill the needs

To CAS organization:
• Status reporting of
◦ ongoing activities
◦ closed tasks
◦ tasks in the queue
◦ issues, risks, changes where support needed
• Single point of contact for any CAS and external teams

Technical part:
• Based on technical knowledge and experience support the architect in Automation and/or Linux related tasks.
• Act as backup of architect

Senior Cloud Architect @ Open Telekom Cloud
2017-2018
Open Telekom Cloud: scalable infrastructure based on OpenStack and hosted in Telekom's highly secure datacenters in Germany. With Open Telekom Cloud, Deutsche Telekom is offering a secure Infrastructure as a Service solution

My responsibilities were:

• Creation, integration and further development of cloud architectures
• End-to-end analysis of technical architectures including the assessment of impacts (technical / commercial) as a function of customer requirements
• Integration of standard cloud products into customer advertisements with individual additional services for public / hybrid cloud solutions
• Securing cloud offers / answering cloud alerts
• Supplier management tasks according to the Lead Architect role
• Close cooperation with the Vendor

Achievements:

• Got awarded with "Employee of the Quarter" after 3 months in the role.
• Coordinated and led LDAP implementation on the platform from technical perspective
• Led in-house staff (developers and sysadmins) during various projects
• Got promoted after 6 months in the role
Senior IT Manager @ Imbio
2017-2017
Head Of IT @ Planorama
2015-2016
Founded in 2009, Planorama has successfully established itself as the market leader in image recognition solutions for the retail industry, helping consumer good manufacturers such as Coca Coca or L'Oréal improve their sales force effectiveness and boost sales thanks to accurate and comprehensive in-store data collection.

Our strength is our ability to combine technological and business expertise while providing the flexibility and insights that our clients need. Our primary goal is to preserve a dynamic and creative spirit in the company while building a high performance team, capable of sustaining our growth and our leading position in the market.

Planorama is an international company with more than 80 employees serving clients in more than 40 markets, through its offices in France, Hungary, United States, Brazil, Singapore, Germany, United Kingdom and South Africa. The diversity of our team, comprising 15 nationalities, combined with our constant goal of reaching excellence, allows us to effectively carry out complex international projects.

My responsibilities were:

• Lead in-house IT staff and communicate with third-party consultants
• Create and maintain documentation as it relates to the IT Infrastructure network design, processes, and business continuity plans.
• Administration of production services and systems in the cloud (Amazon Web Services 150+ Linux apps/servers, 81 Linux app/server in vSphere environment, MongoDB servers, Heroku)
• Responsible of the IT purchase ordering system and keeping the inventory
• Monitoring and maintenance of the company's network (multiple offices + nomad users) (LAN/WAN, VLAN, VPN, VoIP solutions)
• Anticipate problems but effectively manage and timely resolve IT Infrastructure incidents.
• Assisting and advising our DevOps team by working closely with them
• Planning and implementing the infrastructure cost decrease by revisiting the complete IT environment
• Work on automating repetitive IT tasks (for example: Ansible)

Achievements:

• Saved 7000€ monthly by revisiting the infrastructure
• Upgraded all end of life, not supported OS versions to the latest Long-term Supported
• Improved stability, relialibility and security
• Became "PlanoChampion 2015" after 3 months
• Were promoted after 6 months in the role
• Built a new team/division (not just hiring, also managing the workflow) for the company
• Deputy CTO for 3 months
Lead System Engineer, CTO @ MWLAN
2010-2015
My responsibilities were:

• Lead in-house staff (6 engineers) and third-party consultants
• Direct operations for complex and advanced Information technology environment.
• Design information architecture with full responsibility for systems security and business continuity.
• Develop total systems solutions within project time lines and cost constraints.
• Creating technical documentations including change management, access control matrix, disaster recovery and business continuity planning
• Provide business information analysis and process improvement initiatives to our clients.
• Perform functional analysis and cost – benefit studies to determine proper allocation of resources.

Co Founder, VMware System Administrator @ VirtuALL
2011-2015
My responsibilities were:

• Planning, designing, implementing and managing virtual machines (Linux, Windows etc.)
• Creating VMware failover cluster environment (EVC, DRS, HA)
• Managing virtual networks (VLAN, vSwitch, vMotion, management, internet, intranet etc.)
• Managing resource pools
• Monitoring virtual machines, datastores and system hardware
• Proactively troubleshoot degrading health warnings daily
• Keep proper documentation of servers for client billing and to reduce troubleshooting efforts
• Maintain and troubleshoot virtual machine backups and replication
• P2V (physical to virtual) and V2V (virtual to virtual) migrations
• Creating technical documentations including change management, access control matrix, disaster recovery and business continuity planning
System Engineer @ Woo-Doo Computer
2005-2010
My responsibilities were:

• Plan, implement, install, operate and maintain systems hardware, software applications and IT infrastructure.
• Keep proper documentation of servers for client billing and to reduce troubleshooting efforts
• Oversee the testing and monitoring of applications and systems performance.
• Install and implement new programs, modules, servers, hardware, network equipment when necessary to upgrade, improve resources or increase compatibility.
System Engineer @ Erbert Plusz
2003-2009
As an employee of this company I had the privilege to create the whole IT infrastructure from ashes for the companies I will mention below and they used me as a consultant for years, because of my experience. The names stands for themselves:

Government sector:
Belügyminisztérium (Ministry of Interior), Pest Megyei Rendőr Főkapitányság (Pest County Police Department), Nemzetbiztonsági Szakszolgálat (National Security Service), Vám és Pénzügyőrség (Customs Police), Budapesti Rendőr Főkapitányság (Budapest Police HQ)

Media:
Juventus Rádió, Danubius Rádió, Roxy Rádió, Rádió 1 Népszabadság, FIX TV

Transportation:
MÁV Tervező Intézet (Planning Institute of Hungarian Railways), LRI Légiforgalmi és Repülőtéri Igazgatóság (Air Traffic and Airport Administration), MASPED RT (First Hungarian General Forwarding Co. Ltd.)

Education & Research:
Budapesti Műszaki Egyetem (BME), Semmelweiss Orvostudományi Egyetem (SOTE), Központi Fizikai Kutató Intézet (KFKI), Földmérési és Távérzékelési Intézet (FÖMI), Magyar Tudományos Akadémia (MTA), Magyar UNESCO Bizottság
System Engineer @ East Investment Services
2004-2005
My responsibilities were:

• Experience in Banking procedures.
• Support users in systems issues, malfunctions or other problems.
• Plan, implement, install, operate and maintain systems hardware, software applications and IT infrastructure.
• Oversee the testing and monitoring of Apps and System performance.
System Administrator @ E-World
2002-2003
My responsibilities were:

• Manage and monitor Windows Servers and Workstations.
• Manage and monitor LAN/WAN network services.
• Recommend and acquire equipment replacements and upgrades.
3D Studio MAX modeler, animator @ Korona Média
2001-2002
My responsibilities were:

• Create animations and renders for the customers.
• Create visualizations from AutoCAD blueprints and floor plans.
Helpdesk @ DataNet
1997-1999
My responsibilities were:

• Answer and handle tech questions to the clients of the ISP.
• Diagnose and repair internet service and other network failures.
• Install and maintain anti-virus, firewall and other security SWs.
• Understand networking software, hardware and protocols.
Hardware-Software Service Assistant (Summer Trainees) @ Titan Soft
1994-1997
My responsibilities were:

• Hardware-software maintenance of customers' computers.
• Recommend SW and HW to existing and new customers.
ENCE607.5x: Agile Project Control
a course of study offered by University System of Maryland.
ENCE607.4x: Agile Leadership Principles
a course of study offered by University System of Maryland.
The Open Group Architecture Framework, Certified level Enterprise Architect
The Open Group Architecture Framework, Foundation level Enterprise Architect
Certified Developer – Associate 2017
Certified SysOps Administrator - Associate 2017
Certified Solutions Architect - Associate 2017
Health Insurance Portability Accountability Act Awareness for Business Associates
Apple Certified Macintosh Technician (Exam 9L0-064, Troubleshooting OS X v10.8 Mountain Lion)
MikroTik Certified Wireless Engineer (MTCWE)
Exchange Server 2007 Specialist
System Center Essentials Spectialist
Windows XP Preinstallation Specialist
MCSA (Exam 70-215, Installing, Configuring and Administering Windows 2000 Server, Exam 70-218 Security Managing a Microsoft Windows 2000 Network Environment, Exam 70-210, Exam 70-214)
Windows 2000 Preinstallation Specialist
| English | | Hungarian | | German |
| --- | --- | --- | --- | --- |
| Full professional proficiency | | Native or bilingual proficiency | | Limited working proficiency |
French Speaking Project Manager
I had the occasion to work with James, I think he is one of the best "server related solution", he is able to take care of any problem at any time, and keeps moving forward; He is definitely one of the best in his domain and exactly knows what he is talking about!

Senior project manager
I had the honor to work together with James during an assignment. He is one of the hidden gems, you are always wishing to find during a new assignment. Let it be server or network configuration or monitoring, IT management you immediately sense that you are in good hands. And on top of that in contrast to the usual he has a great "user interface" with a pinch of English humor. Do you want to succeed on your next project? Have him!
Integration & Deployment Engineer
I had the privilege to work as a consultant for MWLAN, and my team lead was James. He is a perfectly organized people manager, a person you can trust when you want to be sure that important tasks will be completed in a systematic and precise way. He is able to get a good overview of all tasks within the entire team. If you ever need someone to deliver under pressure, no slip-ups, just results, you can count on James. He is honest and success-driven.
Marketing Coordinator at Pappas Auto Magyarország
I can recommend James as a person with great skills and deep recognition of modern business solutions with great education and deep knowledge of IT solutions. James is an always punctual and smart leader. Motivated employee, his knowledge is vast and thorough. I enjoyed working with him on the various projects we took on. It's an authentic pleasure working with him as he is a system engineer.
System Engineer at Erbert Ltd.
James is a wise, forward thinking and passionate team player with deep and practical skills. Result driven and always punctual co-worker with the ability to make good, sometimes bold decisions. Lots of work and little talk – that's James's way! Working with him is a signature of success.
Systems Engineer
James has always been a great resource to work with. I am consistently amazed by his knowledge of the "internals" of the Windows, Linux and Mac operating systems. He is always willing to jump in as part of the team, whether it be to to fix a problem or to determine root cause. His problem solving capabilities are unmatched.
Freelance Designer at Spil Games
I can recommend James as a person with great experience and deep education of IT solutions. He is not only an honest and innovative expert but also an inspiring strategist. Passionate, responsible, loyal and customer focused employee. Well educated and wise. I enjoyed working with him on the various projects we took on.
Network Engineer at Antenna Hungaria
I had the chance to work with James over the past few years. He has done an excellent job as he's taken on a variety of initiatives. He has a strong understanding of System Engineering tasks in both Windows, Mac and Linux as well and has done a suberb job of representing that knowledge. Thoughtful and confident speaker and a great leader, full with original ideas. I would highly recommend him to anyone!
James Cage
Phone: +36 70 299 90 99
Email: james@jamescage.hu